Responding to the Crumbling Firmament #3
Josh Marshall
From TPM Reader MV …
I'm a regular reader, writing in from Australia. I really enjoy reading your analysis and thoughts at TPM. Most of the time I think it's spot on. But on the topic of the Aukus deal, I think you are missing quite a bit of the picture. So, I thought I'd write in with a contrary view.

First off, this is not really just a choice of submarine propulsion technology. The French offer initially *was* for nuclear boats; the Australian government specifically requested a downgraded diesel/electric version, on the grounds that Australia did not (and still does not) have domestic nuclear capability to build or keep them operational. If our govt had simply decided we needed nuclear after all, they could have just upgraded to the nuclear version of the Barracuda (already in production, and I believe even an option in the contract).
Read More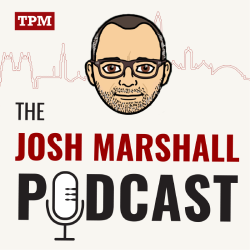 Ep. 190: California Said No
Josh and Kate discuss the failed effort to recall California Gov. Gavin Newsom and the President's meetings with a certain couple of senators who are threat...